2020-03-30 16:15:00
Before Chris Hemsworth returns as the God of Thunder in Taika Waititi's Thor threequel, he'll take on the far less heroic lead role in Netflix's Extraction.
Previously known as Dhaka, the story focuses on a black market mercenary named Tyler Rake (Hemsworth) who is hired to rescue the son of a very powerful crime lord. Rake locates the boy in Bangladesh, and attempts to get him safely back to his family. Do you think he'll find a measure of redemption along the way? We'd say it's a safe bet. 
The plot sounds generic as can be, but it might be fun to see Hemsworth play a more ruthless character for a change. A trailer will give us a much better idea of what to expect, but for now you can check out a poster and some promo stills below.
Extraction is the directorial debut of Sam Hargrave, a former second-unit director for Avengers: Endgame directors Joe and Anthony Russo, who are on board as producers here. The movie also stars Black Widow and Stranger Things actor David Harbour, and is set to debut on Netflix on April 24.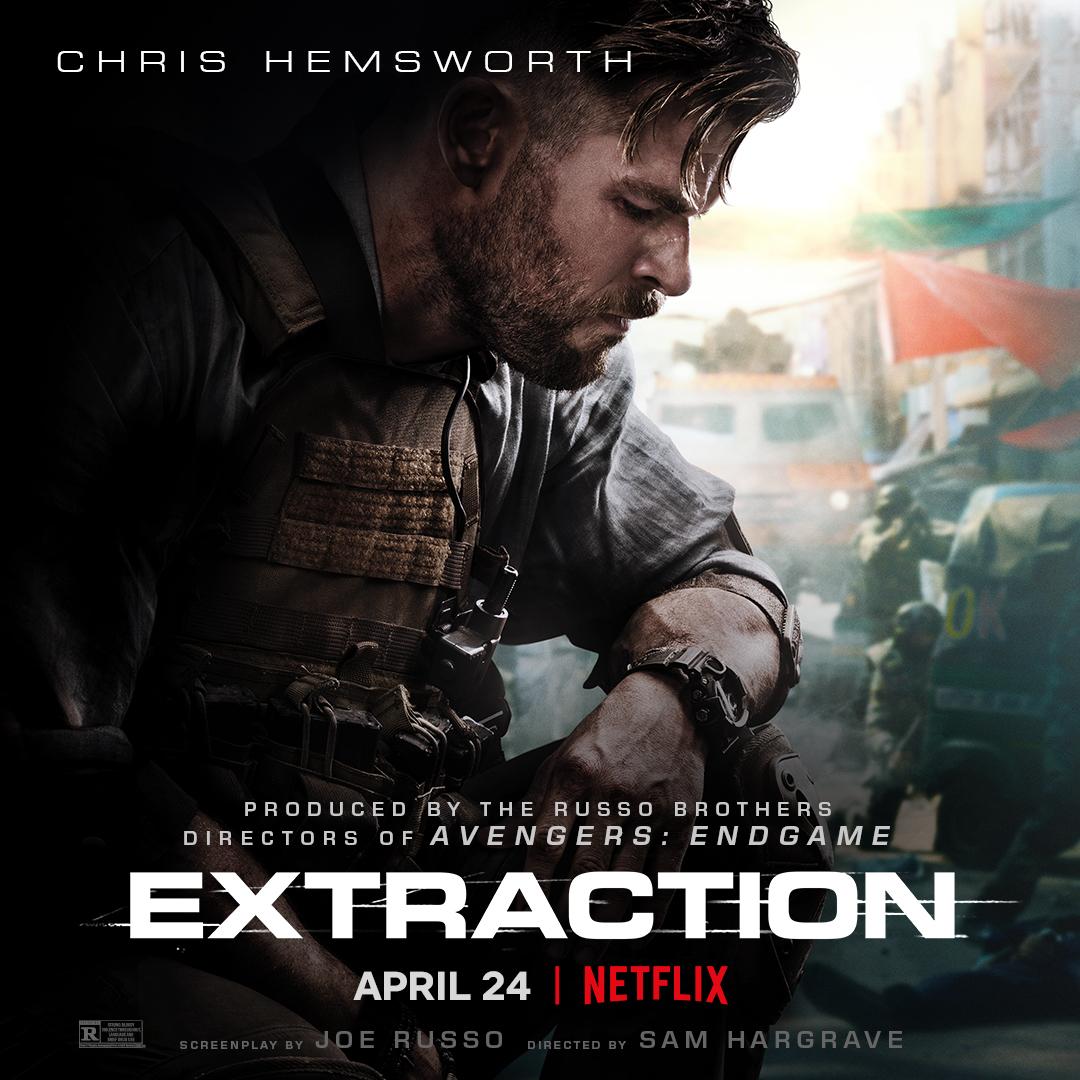 https://www.comicbookmovie.com/action/thor-star-chris-hemsworth-is-tyler-rake-on-the-first-poster-for-netflixs-extraction-a174191" target="_blank">Read More . . .
|
|
|
Tweet